The MHSDA recognition program serves to recognize and promote overall excellence and outstanding contributions to the field of healthcare security, safety and emergency management. MHSDA "Outstanding Officer" Awards are presented every January at the MHSDA "New Year's" general membership meeting which is held at the prestigious New York Athletic Club.
Latest Award Winner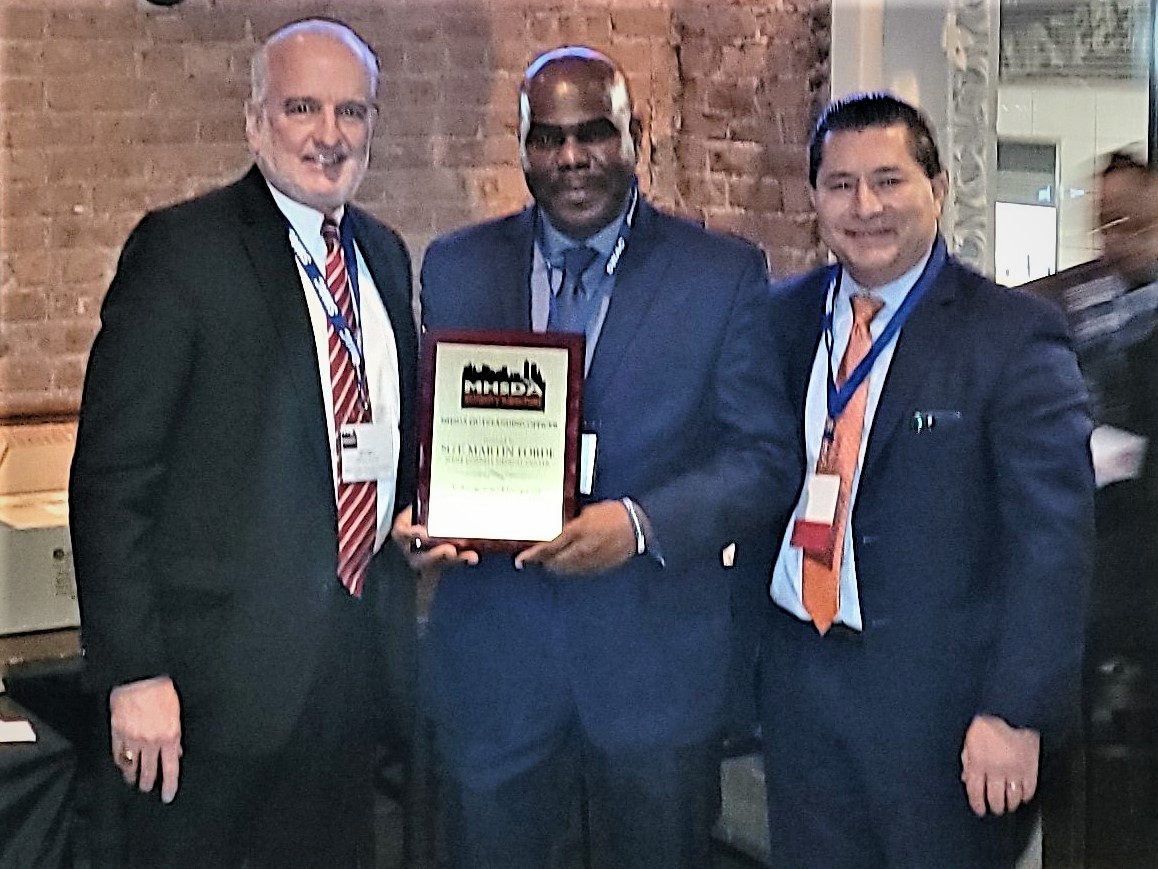 Sgt. Martin Forde
NY Presbyterian Weill Cornell Medical Center
MHSDA acknowledges Sgt. Martin Forde of NY Presbyterian Weill Cornell Medical Center at our member appreciation ceremony on January 27th. Award presented by Jeffrey Carrie and Diego Rodriguez. This outstanding individual responded to a patient threatening staff with a broken beer bottle, he successfully disarmed and detained the patient without harm to himself or others.
Nominate Outstanding Individuals Now >>
Download your nominations form now, or email admin@mhsda.org.
Download
}
Collaborate with trusted healthcare security professionals. Join or Renew Now.