The MHSDA recognition program serves to recognize and promote overall excellence and outstanding contributions to the field of healthcare security, safety and emergency management. MHSDA "Outstanding Officer" Awards are presented every January at the MHSDA "New Year's" general membership meeting which is held at the prestigious New York Athletic Club.
Latest Award Winner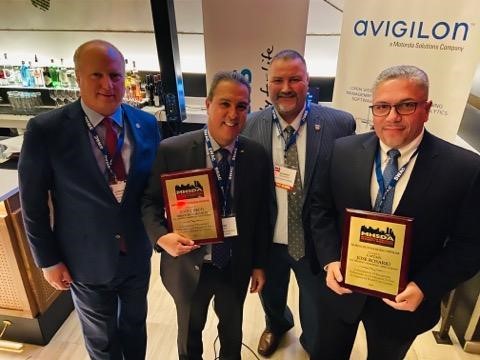 Juan Checo, Director of Security Captain Jose Rosario
NYC Health + Hospitals – King County
Hospital Police were alerted to an unknown person attempting to jump from the 10th floor rooftop. Director of Hospital Police, Mr. Checo and Capt. Rosario responded and observed a female, walking the roof ledge while holding on to a metal railing. Mr. Checo and Capt. Rosario engaged the female in conversation and successfully convinced her to climb over the fence and return to the roof where she was assisted back to safety and turned over to the appropriate Behavioral Health.
Nominate Outstanding Individuals Now >>
Download your nominations form now, or email admin@mhsda.org.
Download
Security Officer Jean Metellus
Montefiore Nyack Hospital
}
Collaborate with trusted healthcare security professionals. Join or Renew Now.