The MHSDA recognition program serves to recognize and promote overall excellence and outstanding contributions to the field of healthcare security, safety and emergency management. MHSDA "Outstanding Officer" Awards are presented every January at the MHSDA "New Year's" general membership meeting which is held at the prestigious New York Athletic Club.
Latest Award Winner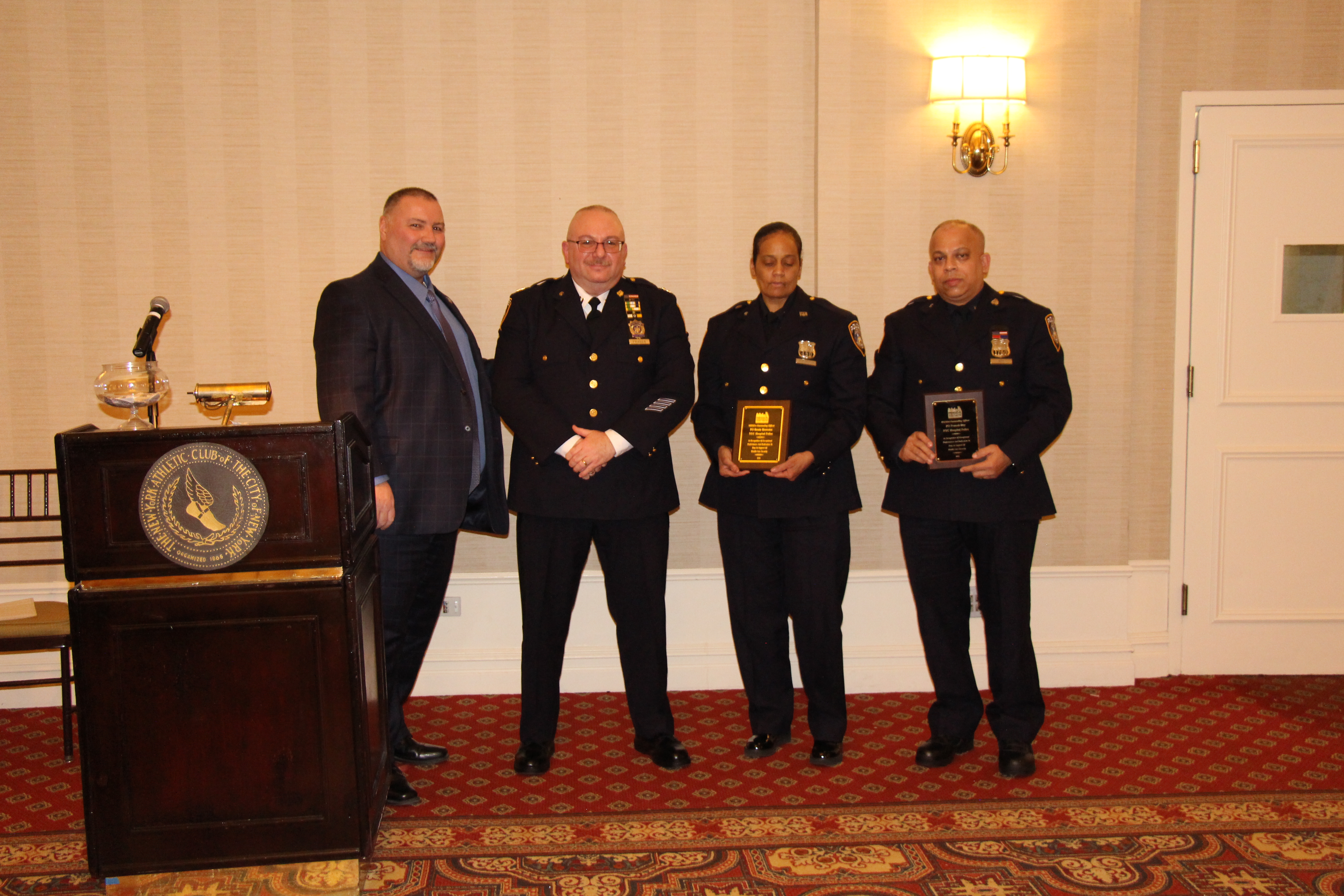 PO Pranab Dey and PO Bessie Brewster
MHSDA at New York Athletic Club
PO Pranab Dey and PO Bessie Brewster were on patrol in the main building at H+H/Elmhurst, 1st floor, when they came across a distraught patient that stated "I want to kill myself". The distraught patient placed a box cutter against his throat and stated several times "I want to kill myself." The officers called for assistance but took immediate action themselves. Officer Dey engaged the distraught patient in conversation, and began de-escalating the situation. The distraught patient became distracted, lowered his arm momentarily and Officer Dey immediately grabbed the distraught patients right hand (knife hand) with both his hands. The distraught patient strongly resisted and as assistance arrived, Hospital Police gained control of the patient and escorted the patient to the CPEP for treatment. Neither the patient nor the officers were hurt during the incident.
Nominate Outstanding Individuals Now >>
Download your nominations form now, or email admin@mhsda.org.
Download
}
Collaborate with trusted healthcare security professionals. Join or Renew Now.