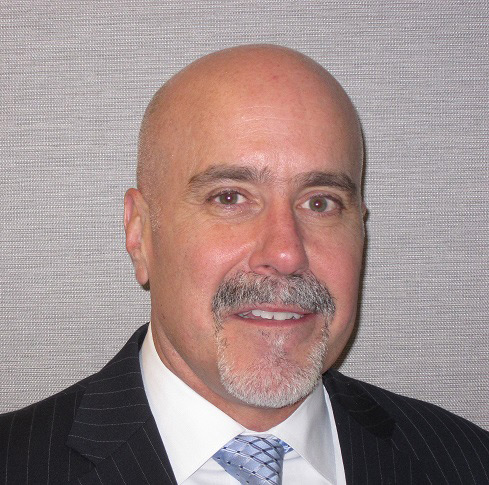 Robert W. Casazza
President, MHSDA
Robert W. Casazza is Director of Security for NYU Lutheran Medical Center, which he joined in March 2007 after retiring from The New York City Police Department. He is responsible for Brooklyn based security operations in the NYU Langone healthcare system including: a 450-bed hospital, 240-bed extended-care and rehabilitation facility, several federally-subsidized housing companies that provide apartments for low income seniors and people with disabilities, and the largest federally-qualified Health Center in New York State.

Prior to becoming part of NYU Lutheran, Robert was Commanding Officer of the Brooklyn South Homicide Squad and served in numerous leadership roles within the Detective Bureau during his 21-year tenure with NYPD. Robert is currently the President of the Metropolitan Security and Safety Directors Association (MHSDA) and the New York Chapter of the International Association for Healthcare Security & Safety (IAHHS).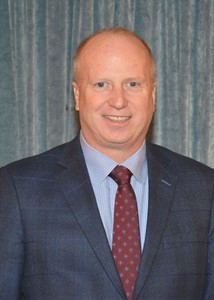 Joseph Sweeney
Vice President
Joseph Sweeney is a recognized expert in the field of Law Enforcement and Security. The foundation of this expertise is his 21 year career with the NYPD; highlighted by numerous accomplishments and celebrated by colleagues, NYPD leadership, and the city that he served. His talent as a detective was evident as he was tasked with solving many high profile cases with tremendous media scrutiny. His ability was not only recognized by the department with a promotion to 2nd Grade Detective, but also by Hollywood when he was asked to consult on NYPD Blue and Law and Order. He was also a first responder to the World Trade Center terrorist attacks that occurred on 9/11, an experience he shared with approximately 30 million people at the 2016 Democratic National Convention in Philadelphia. In February of 2010 he was asked to revamp the Hospital Police Department at NYC Health and Hospital's historic Bellevue Hospital. As Director of the Hospital Police Academy, Mr. Sweeney demands that the training lead the future of policing in America by utilizing a wide variety of de-escalation training and specific techniques for handling situations with people suffering from mental illness. Because of his continued success and innovations in policing, he was named Chair of the Board of Directors of Hospital Police for all 26 NYC Health and Hospitals facilities. His unique experiences and passion for his work has led to requests for speaking engagements at national conventions in the healthcare industry.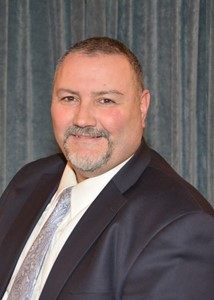 Anthony Notaroberta
Secretary/Treasurer
Anthony Notaroberta is Senior Associate Director of Security at Metropolitan Hospital Center, New York City Health and Hospitals Corporation, a member of the NYC Health and Hospitals Corporation, the largest public healthcare system in the country. He also serves as the hospital's Workplace Violence Prevention Coordinator and Deputy Emergency Preparedness Coordinator.

Anthony serves as MHSDA's Secretary/Treasurer and a Board Member of the NY Police Chief's Benevolent Association. He is a member of the International Association of Chiefs of Police, ASIS-International, and IAHSS.
Lynn Brown, has been active in MHSDA since its inception in 1986 when it was originally called the New York Hospital Security and Safety Directors Association. He has served as Secretary, Treasurer and Vice Chair.

Lynn is currently CEO of Secure Access Digital Systems (Est. 2005), a company providing access control and HID security identification "smart cards" for a wide variety of industries from healthcare through financial institutions to educational centers.

He has been an active ASIS International, NYC Chapter member for over 25 years. He becomes Chapter Vice Chairman in 2015 and has chaired the Chapter's annual golf outing for over a decade.

Lynn graduated from C. W. Post with a dual major in Political Science & Education, and served in the United States Navy. As a NYS licensed teacher, he also taught at Long Beach High School.
Raymond Dean, CPP
Board Member
Raymond Dean, former President and founder of PEI - "The Security Engineers" - a New York based Systems Integration firm (Est. 1974) specializing in integrated security systems for the Fortune 500. Now owned by Stanley Convergent Security Solutions, Ray retired from the organization in 2013. He is currently President of Security Oversight Group, LLC, an organization formed to provide advisory services to senior corporate management.

Ray is a long time member of ASIS and Certified Protection Professional (CPP). He has served as Secretary, Vice Chairman, and Chairman of the NYC Chapter, and continues to serve as Chairman of the ASIS New York City Annual Trade Show. He also serves on the Board of Directors of the Security Industry Association.

Ray is a two-time recipient of the Gene Casey Award from the NYC Chapter of ASIS. He is the recipient of the 2011 Presidential Award of Merit from ASIS International, and the SIA 2013 Lippert Award.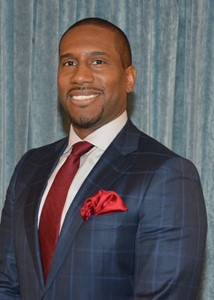 Kevin Francis
Board Member
Kevin Francis is the Healthcare/Higher Education/Business Development Specialist for AlliedBarton Security Services. He began his career with the Aramark Corporation and was part of their General Manager training program. He has served academic medical centers for more than 9 years in various business development and training roles. He has worked with some of the major academic medical centers in the New York, New Jersey, and Pennsylvania including UPMC, Penn Presbyterian, and Geisinger Medical Center.

Kevin's BA in Communication is from Monmouth University and he attended the Harvard Business School's Leaders Edge Certification program.
Charles Gaito
Board Member
Charles Gaito is a Business Development Executive with Arrow Security, covering the New York City area. He consults with the company's executive team in strategic planning to support Arrow's growth initiatives. Formerly, he served as Vice President of Globe Investigations and Security Services. Charles calls on over thirty years of industry experience in serving clients throughout the metropolitan area.

Charles is also a Captain with the 56th Brigade of the New York Guard where he serves as S-1 Personnel Officer.
Joseph J. Gulinello
Board Member
Joseph J. Gulinello is an Assistant Professor, Criminal Justice, Legal Studies, and Homeland Security at St. Johns University. He holds an M.P.A. in Criminal Social Psychology and B.A.in Criminal Social Psychology.

Joe is a graduate of the U.S. Army Command and General Staff College and held top security positions with Integrated Security Solutions, Securitas, Health and Hospitals Corporation, Interfaith Healthcare, and Loews Corporation. Joe is a retired Lieutenant Colonel, U.S. Army Reserve. His final assignment was Regional Faculty Director, U.S. Army Command, and General Staff College.

As a retired NYPD detective, Joe served in Emergency Service and Crime Scene Units. He was also an industry adjunct professor at St. John's, John Jay, New York Tech, Adelphi, Fairleigh Dickinson, LaGuardia Community, and Interboro Institute. He chairs an academic committee for ASIS International as well as being on the MHSDA Board.
Erica D. Harrison, CPP
Board Member
Erica joined the security industry in 1984, managing undercover investigators for a regional security firm. She's been a Certified Protection Professional (CPP) since 1996 and has served as security director for a 500-officer security company. Erica was VP of Administration for a 2-year college with multiple metropolitan campuses. She now focuses on AIMS Testing Inc. and edits Security Director Magazine along with other publications. She leads the Placement Committee for ASIS NYC Chapter and has a 25-year involvement in their seminar programs. At MHSDA, we count on Erica to produce our newsletters, help with on our programs/general organization and answer your inquiries.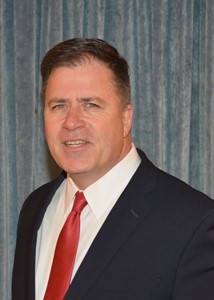 Joseph Jenkusky
Board Member
Joseph Jenkusky is currently the Associate Director of Security at NYU Lutheran Medical in Brooklyn New York. Joe retired From the NYPD after 25 years of service. His last assignment was as Sergeant Supervisor of Detectives in the Brooklyn South Homicide Squad.
Allan Schwartz, CPP, CHS-III
Board Member
Allan is president and CEO of Safeguards International, Inc., a security consulting firm that provides risk and vulnerability assessments, emergency planning and management, business continuity planning, disaster recovery and security system designs for the healthcare industry.

Allan is a 40-year veteran in the security industry and is an ASIS International, Board Certified Protection Professional (CPP) and is Board Certified in Homeland Security, Level III (CHS-III) by the America College of Forensic Examiners International. Earlier he was an aerospace engineer specializing in rocket science and technology where he developed numerous innovations in America's defense and space programs.

He earned a Bachelor of Science in Physics from The City College of New York and an M.B.A. from Iona College in New Rochelle, New York and is a member of the International Association of Healthcare Security and Safety (IAHSS).
Collaborate with trusted healthcare security professionals. Join or Renew Now.