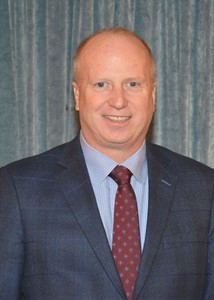 Joseph Sweeney is a recognized expert in the field of Law Enforcement and Security. The foundation of this expertise is his 21 year career with the NYPD; highlighted by numerous accomplishments and celebrated by colleagues, NYPD leadership, and the city that he served. His talent as a detective was evident as he was tasked with solving many high profile cases with tremendous media scrutiny. His ability was not only recognized by the department with a promotion to 2nd Grade Detective, but also by Hollywood when he was asked to consult on NYPD Blue and Law and Order.

He was also a first responder to the World Trade Center terrorist attacks that occurred on 9/11, an experience he shared with approximately 30 million people at the 2016 Democratic National Convention in Philadelphia. In February of 2010 he was asked to revamp the Hospital Police Department at NYC Health and Hospital's historic Bellevue Hospital. As Director of the Hospital Police Academy, Mr. Sweeney demands that the training lead the future of policing in America by utilizing a wide variety of de-escalation training and specific techniques for handling situations with people suffering from mental illness.

Because of his continued success and innovations in policing, he was named Chair of the Board of Directors of Hospital Police for all 26 NYC Health and Hospitals facilities. His unique experiences and passion for his work has led to requests for speaking engagements at national conventions in the healthcare industry.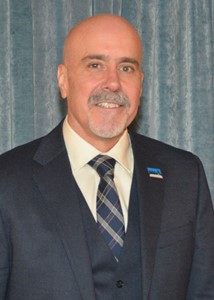 Robert W. Casazza
Former President, Acting Adviser
Robert W. Casazza is currently employed with Siemens Smart Infrastructure where he works with the Healthcare and Higher Education team providing fire and security integration solutions.

Prior to his current role, he was the Senior Director of Security for NYU Langone Hospital - Brooklyn for 11+ years. His responsibilities at NYU Langone Health included all Brooklyn based security operations at the 450-bed hospital, a 240-bed extended-care and rehabilitation facility, several federally-subsidized housing companies that provide apartments for low income seniors and people with disabilities, and the largest federally-qualified Health Center in New York State. While directing operations at NYU, Bob became an expert in active shooter response and training in the healthcare environment.

His prior 21 year career in the NYPD, in which he retired as the Commanding Officer of the Homicide Squad, positioned Bob to thoroughly understand the mind of an assailant and the most appropriate response protocols for healthcare professionals. Most recently, Bob spearheaded the development of a nationally recognized training video on effective active assailant event response for hospital staff and administrators. Bob currently serves on the Executive Board as the Immediate Past President of the Metropolitan Healthcare Security Directors Association (MHSDA). He also consults and provides various healthcare security and law enforcement services including comprehensive training for front line staff and executives, risk reduction strategies and expert witness testimony.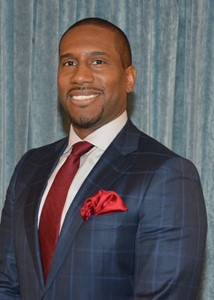 Kevin Francis
Vice President
Kevin Francis is the Healthcare/Higher Education/Business Development Specialist for AlliedBarton Security Services. He began his career with the Aramark Corporation and was part of their General Manager training program. He has served academic medical centers for more than 9 years in various business development and training roles. He has worked with some of the major academic medical centers in the New York, New Jersey, and Pennsylvania including UPMC, Penn Presbyterian, and Geisinger Medical Center.

Kevin's BA in Communication is from Monmouth University and he attended the Harvard Business School's Leaders Edge Certification program.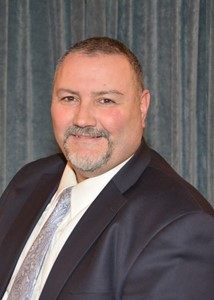 Anthony Notaroberta, MPA
Treasurer
Anthony Notaroberta is the Deputy Commissioner of NYC Dept
of Homeless Services Police and is responsible for overseeing the entire NYC Shelter Security Program. Prior to DHS, Anthony served as the Senior Director of System-wide Security and Hospital Police for NYC Health + Hospitals, where he provided administrative oversight for the comprehensive, enterprise standardization of H+H's security program.

Prior to H+H, Anthony enjoyed a long career in state law enforcement culminating as Chief Investigator where he oversaw criminal investigations across New York State, receiving numerous accolades including three Commissioner Awards for outstanding service above and beyond the call of duty. Towards the end of his career, Anthony oversaw counter-terrorism investigations including the supervision of an interstate task force made of up of federal, state, and local law enforcement personnel.

Anthony serves as MHSDA's Secretary/Treasurer and is a member of the Board of Directors for Rutgers University's Cybercrimes Advisory Board, and he is a former Board Member of the NY Police Chief's Benevolent Association. Anthony is a long-time member of the International Association of Chiefs of Police, the NYS Association of Chiefs of Police, ASIS-International, and IAHSS. Anthony is a Professional Certified Investigator by ASIS-International and he has authored several published articles in the Journal of Urban Medicine, the Journal of Healthcare Security, and several industry trade magazines. Anthony is a recognized healthcare security expert and provides security management and investigation consulting services upon request.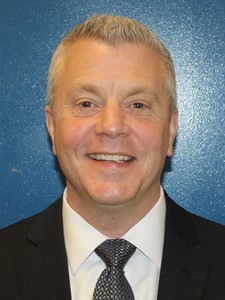 Joseph Knarich is the Assistant Director of Security at the Hospital for Special Surgery.

Joseph served five years in the United States Marine Corps before beginning his career in law enforcement. He is a 24-year veteran of the Clarkstown Police Department where he served in roles as an Emergency Service Sniper, a K-9 handler and Master Trainer and 7 years as the Senior Drill Instructor at the Rockland County Police & Public Safety Academy. Among other awards, Joseph received the Medal for Valor and Combat Cross during his tenure. Joseph has written legislation which was signed into law by Gov. Cuomo in 2013.

Joseph received education from the Sate University of New York and licensure as a Registered Nurse, FBI's Sniper/Observer School and SWAT Operator school, Boston Police Academy K-9 Handlers School, and Gavin DeBecker & Associates Security and Risk Leadership Academy.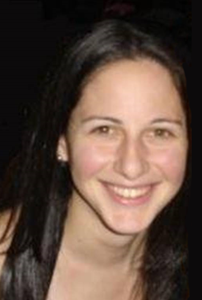 Caitlin Flynn
Emergency Management Liaison
Caitlin Flynn is an experienced Emergency Management and Safety professional with over ten years of experience in healthcare. She is a Certified Healthcare Safety Professional (CHSP) and Certified Healthcare Provider Continuity Professional (CHPCP). Caitlin chairs the Manhattan emergency management coalition (EPCOM) and co-chairs the Top Academic Medical Center Emergency Management Consortium (TAMCEMC).

Caitlin is currently the Director of Emergency Management and Enterprise Resilience at NYU Langone Health. Prior to holding this position, Caitlin worked at NYU Langone Hospital – Brooklyn (formerly Lutheran Medical Center) since 2010. Caitlin graduated from Lafayette College in Easton, Pennsylvania.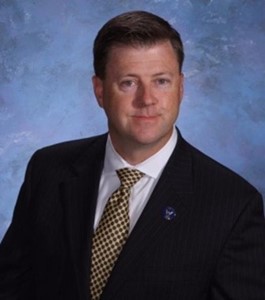 Kevin Harrington
Board Member
Kevin Harrington serves as the firm's Chief Operating Officer of MG Security Services. In this capacity he will be responsible for overseeing the day-to-day business operations of the company.

Kevin is a retired Deputy Chief completing a 25-year career with the New York City Police Department. He began his career policing the Brooklyn Housing developments before transferring to Manhattan.
Kevin was part of the executive staff that implemented the NYPD's Gang/Crew initiative to address gun related violence in the Bronx. Upon finishing 2013 with historically low number of gun related assaults Kevin was chosen to head the Detective Bureau's -Grand Larceny Division. Kevin was in command of 265 Supervisors and Detectives who were responsible for identifying and tracking high value recidivist's offenders. He was also in command of the Detective Bureau's Financial Crimes Task Force. The unit investigated Cyber and Financial crimes. The unit served as the agency conduit to the financial institutions throughout the city. The task force was also responsible for identifying and dismantling organized groups who engaged in identity theft.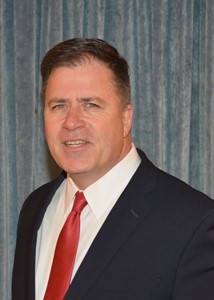 Joseph Jenkusky
Board Member
Joseph Jenkusky is currently the Senior Director of Security at NYU Langone Hospital-Brooklyn.

Joe retired From the NYPD after 25 years of service. During that time he supervised the 61st and the 66th Detective Squads. His last assignment was as Sergeant Supervisor of Detectives in the Brooklyn South Homicide Squad. Joe has a BS in Criminal Justice from John Jay College.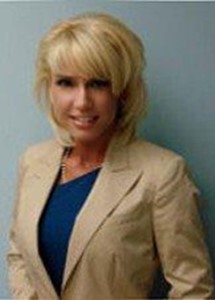 Kimberly Mazzarino
Board Member
Kimberly Mazzarino is Vice President of Operations for RTTG (Real-Time Technology Group), a company that specializes in uniting public/private partnerships for safety and security best practices.

RTTG is the technical partner behind Secure Worker Access Consortium (SWAC), a unique personnel assurance program that helps protect the region's highest-value terrorist targets and transportation infrastructure in a post-9/11 world. With over 25 years of experience managing web-based business intelligence systems, she is well versed in data security and integrity to deliver optimal efficiencies and collaboration for various stakeholders.

Kimberly holds a B.B.A. from Elon University, and is a certified Zenger-Miller Frontline Leader and Microsoft Business Intelligence Specialist. She is a member of ASIS International, Security Industry Association (SIA), InfraGard, International Association of Chiefs of Police (IACP), National Sheriff's Association (NSA), Airports Council International (ACI-NA), and Surface Transportation Security Advisory Committee - Insider Threat Subcommittee (STSAC ITS).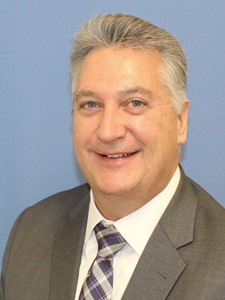 Brian McKenna
Board Member
Brian McKenna is the Associate Director of Security at NYU Langone Hospital - Brooklyn where he previously served as the Training and Investigations Manager.

Prior to joining the NYU Langone RED+F Team Brian was a member of The New York City Police Department where he served for more than 21 years. He received extensive training and worked with numerous agencies during the 16 years he was assigned to the Highway Patrol – Motorcycle Unit.

After his service retirement from the NYPD, Brian became a NYS Licensed Private Investigator and put his skills to use as an investigator with a leading personal injury law firm.

Brian, holds a Bachelor of Science in Criminal Justice from St. John's University.
Diego Rodriguez
Board Member
Diego Rodriguez brings an extensive high-level security background. His most recent role the Vice President of Security and Emergency Management at New York-Presbyterian Hospital, one of the nation's largest and most comprehensive hospitals and the #1 Hospital in New York. Diego is in charge of enterprise wide security, which includes 11 hospitals. He is implementing excellence of protective services and striving for the ultimate secure hospital by continually improving challenges in the health care environment. Prior to New York-Presbyterian Hospital, he served as Senior Vice President and Chief Global Security Officer at Univision Communications, Inc. (UCI), Federal Bureau of Investigation for over 26 years in a variety of roles, most recently as Assistant Director in Charge of the New York Field Office, the largest FBI Field Office in the country. He began his career as a school teacher for the New York Board of Education.

Diego received education and training at the FBI Academy, Quantico, Virginia, FBI National Executive Institute, Management of Serious Crime Program at the Australian Federal Police, Office of the Director of National Intelligence, and the Kellogg School of Management at Northwestern University. He also received training in Critical Incident Management for Executives at FBI Headquarters and was a member of the FBI Special Weapons and Tactics (SWAT). Diego is a recipient of the 2017 National Distinguished Eagle Scout Award and the 2015 Presidential Rank Award for Meritorious Executive. Diego also holds a Bachelor of Science in Athletic Administration and a Master of Science in Education, both from St. John's University.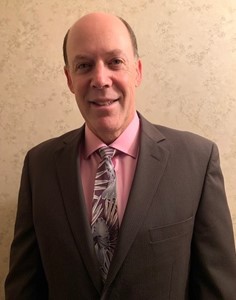 Mike Starer has his BS in Chem E from Penn State and an MBA in marketing from NYU. Mike has 10+ years in the security industry. Currently Mike is a Business Development Manager for Care Security Systems, a Security Integrator headquartered in Suffern NY.

Prior to working for Care, Mike was Sr VP of Operations for EZUniverse where he was the first employee hired in the US to commercialize a loss prevention video product which interfaced video with Point of Sale cash registers. This product used big data and business intelligence rules to help catch employees stealing from their businesses with a focus on the fast food industry. While Mike was at EZUniverse their product 360iQ became the standard for Subway, Burger King, Steak & Shake and other fast food businesses.
Raymond Dean
MHSDA Board Advisor
Raymond Dean, former President and founder of PEI…"The Security Engineers" - a New York based Systems Integration firm started in 1974, specializing in the design, furnishing, and servicing of integrated security systems for the Fortune 500. The firm is now owned by Stanley Convergent Security Solutions and Ray retired from the organization in 2013. He is currently President of Security Oversight Group, LLC, an organization formed to provide direction, support, and guidance to senior Corporate management.

Ray is a long time member of ASIS, a CPP, and served as Secretary, Vice Chairman, and Chairman of the New York City Chapter of ASIS. He currently continues to serve as Chairman of the ASIS New York City Annual Trade Show which he co-founded in 1990.

Ray was a founding member and former President of SecurityNet, a group of independent security system integrators chartered in 1993 to provide globally integrated security solutions and services to the corporate market place. He has served as a columnist for Security System News and has authored numerous articles for various security publications. Ray currently serves on the Board of Directors of SIA, the Security Industry Association.

Ray is a two-time recipient of the Gene Casey Award from the New York City Chapter of ASIS. He is the recipient of the 2011 Presidential Award of Merit from ASIS International as well as the SIA 2013 Lippert Award for service to the Security Industry.
Charles Gaito
MHSDA Board Advisor
Charles Gaito is a Business Development Executive with Arrow Security, covering the New York City area. He consults with the company's executive team in strategic planning to support Arrow's growth initiatives. Formerly, he served as Vice President of Globe Investigations and Security Services. Charles calls on over thirty years of industry experience in serving clients throughout the metropolitan area.

Charles is also a Captain with the 56th Brigade of the New York Guard where he serves as S-1 Personnel Officer.
Allan Schwartz
MHSDA Board Advisor
Allan is president and CEO of Safeguards International, Inc., a security consulting firm that provides risk and vulnerability assessments, emergency planning and management, business continuity planning, disaster recovery and security system designs for the healthcare industry.

Allan is a 40-year veteran in the security industry and is an ASIS International, Board Certified Protection Professional (CPP) and is Board Certified in Homeland Security, Level III (CHS-III) by the America College of Forensic Examiners International. Earlier he was an aerospace engineer specializing in rocket science and technology where he developed numerous innovations in America's defense and space programs.
He earned a Bachelor of Science in Physics from The City College of New York and an M.B.A. from Iona College in New Rochelle, New York and is a member of the International Association of Healthcare Security and Safety (IAHSS).
Collaborate with trusted healthcare security professionals. Join or Renew Now.