Click
HERE
to inquire about our NEW
Hospital Security Membership Package
10 members for $750
Share intelligence with the best healthcare Security Professionals
MHSDA is all about sharing. We share our past experiences, talk about what works and what doesn't. We work together to independently develop and implement policies that make all of our healthcare facilities safer and more secure. We even share intelligence about individuals who routinely challenge the safety and security of our facilities.
We bring the best Security Professionals and Corporate Partners together to deliver the best networking, information access, and resource awareness in the region. Get noticed. Stay Informed. Be successful.
Senior Membership
If you work in healthcare safety or security, MHSDA's Senior Membership is for you. Commanding Officers, Security Professionals, and anyone who works with visitors and patients, all benefit from the combined experiences of our vast network of security professionals and corporate allies.
Senior Members
$125.00/year
Associate Membership
As a provider of healthcare safety or security support services, technologies, tools, or supplies, Associate Membership is for you. MHSDA delivers direct access to its vast network of security professionals who are genuinely interested in meeting the people who are committed to supporting them with the latest products and services available.
Associate Members
$250.00/year
Submit your membership application now, or email admin@mhsda.org with questions.
Membership has its Benefits
Alerts – Gain real-time safety and security intelligence from agencies and industry professionals throughout the region. Stay informed. Be prepared. Be part of a proactive solution.
Community Board – Privately post a question and securely collaborate with fellow members. Save time, and be more effective in delivering the best solutions.
Social Wall – MHSDA's social media component. Post articles, images, and videos.
Standard Procedures and Policies – Access these pre-constructed models free of charge. Modify them to meet your unique needs. Save your department $100s or even $1000s in policy development.
Outstanding Achievement Awards – When your officers or employees help protect life and property, they deserve the recognition of their peers. MHSDA provides an Award program to celebrate extraordinary achievements of security personnel nominated by the membership. These Awards Ceremonies offer great opportunities for employee recognition, and positive publicity for your department and healthcare organization.
Continuing Education – Gain access to informative programs like expert panel discussions and seminars that help you stay knowledgeable about ever-evolving threats and risk mitigation tactics. Professional and Associate Members all contribute to our cooperative effort by publishing articles about innovative safety and security programs, products and services.
Absolute Best Healthcare Security Networking – Regular social and educational events provide direct access to the top healthcare security professionals in the Northeast. Bring your tough issues, your past experience, your best performing corporate partners, and a few jokes, and share the mutual benefits of MHSDA's combined resources.
Organization Directory – Promote your organization in MHSDA's Directory so that association members can easily locate and connect with you.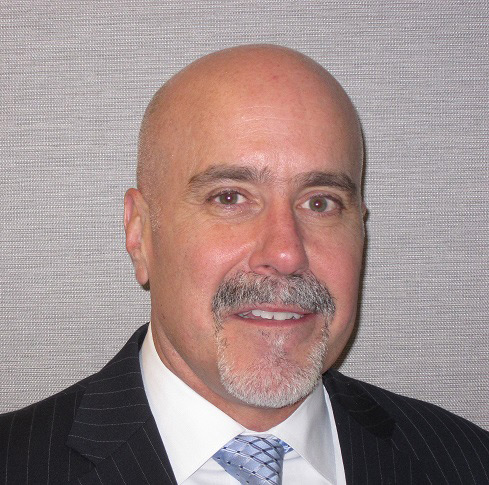 Robert W. Casazza
President, MHSDA
The Association, a New York State Not-For-Profit organization established in 1979, brings together security and safety professionals from a wide range of backgrounds, serving over 100 hospitals and healthcare facilities in urban and suburban environments. We look at challenges from a variety of perspectives and are fully aware that 'one size' rarely fits all.
As an MHSDA member you and your team get first-hand exposure to the significant issues and how we are addressing problems that need resolution now. You have a network to help you find answers and access to special features on our website that can be a reservoir of information that's useful on an almost daily basis.
MHSDA includes the IAHSS NYC Chapter in their meetings and your membership will get you invitations to networking events and seminars throughout the year.
Got questions? Need more information? Contact us anytime by simply dropping a note to: admin@mhsda.org.
Collaborate with trusted healthcare security professionals. Join or Renew Now.