Event Details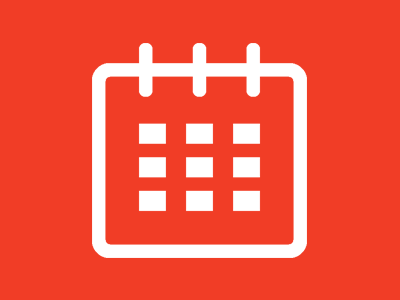 MHSDA Early Spring Double Play
March 29
In 1 Day

Program starts at 1330 and is expected to end by 1600. The event is being held at John Jay College, 524 w. 59th Street, in conference room #9-64NB.
John Jay College of Criminal Justice
Learn how you can provide vendors working in your hospital with competency training. Also, we will hear insights and lessons learned from hospitals during the Las Vegas active shooter incident
March 29th Program -- MHSDA Early Spring Double Play

One session with TWO great topics

First up: Priority One Training

You ever worry about the vendors working in your hospital and the risks those individuals may pose to the safety and security of your facility? Well, you are not alone so we are introducing a few healthcare and educational professionals who have united in their mission to insure all vendor employees working in healthcare facilities receive competency training on the unique challenges and requirements of this environment. MHSDA is partnering with these experts to introduce our members to Priority One Training.

Our expert speakers:

Gary Slack is President of Healthcare Engineering Consultants in Springfield, Ohio. He is a renowned Joint Commission expert with more than 35 years of experience in teaching, research, clinical engineering and regulatory management in the Healthcare industry. Gary has published many articles and has written or contributed to five books that focus on Healthcare Physical Environment related topics.

Jack Rutledge founded National Healthcare ED for the purpose of creating a quality, online competency training program for the employees of the vendors/contractors that work in Healthcare, so that those employees would understand "What's different about working in healthcare?" Jack set about developing a series of educational programs, then assembled a Team of experts to help deliver the training, and that became the springboard to the online Priority One-Competency Training for Healthcare Vendor Employees.

Next up: Lessons learned from the Las Vegas mass shooting

On Sunday, Oct. 1, 2017, hospitals in Las Vegas were tasked with responding to the worst mass shooting in U.S. history when a gunman using automatic weapons opened fire on a large crowd attending a music festival on the Las Vegas Strip. Fifty-nine people were killed and more than 500 injured, with many of them suffering severe gunshot wounds. Several highly respected trauma hospital clinicians and emergency management professionals from our area were invited to visit those hospitals that were overwhelmed by the surge of patients. Our experts had the opportunity to sit down with their Vegas counterparts who were so deeply affected by the tragedy and they will share some of the lessons learned with our audience.

Our expert speakers:

Nicholas Gavin, MD is Chief of Service, Department of Emergency Medicine at NYU Langone – Brooklyn. Prior to this role, Dr. Gavin served as Associate Chief of Service and Director of Quality Improvement at the Ronald O. Perelman Center for Emergency Services at the NYU Langone Medical Center. He joined the faculty of the Ronald O. Perelman Department of Emergency Medicine at NYU/Bellevue in 2013 and became part of the leadership team that opened the Perelman Center for Emergency Services in April 2014 and the freestanding NYU Langone Cobble Hill Emergency Department in October 2014. He completed his emergency medicine residency at Alameda County Medical Center, Highland Hospital, in Oakland, California where he served as chief resident. He is a graduate of the New York University School of Medicine.

Katie Belfi, Esq. is a Manager within the Emergency Management and Enterprise Resilience (EM+ER) department at NYU Langone Hospital in Manhattan. Prior to joining NYU Langone as an Emergency Manager, Katie practiced law for nearly ten years, first as a commercial litigator then as Regional Counsel for FEMA Region II. After supporting the response and recovery efforts for Hurricane Sandy in New York and New Jersey for several years as a FEMA attorney, Katie decided to take a more operational role in the field of emergency management and joined NYULH. As a Manager in the EM+ER department, Katie has a broad portfolio of responsibility, and over the past year she has led the Mass Casualty Planning initiative for the Hospital. Katie is a graduate of Columbia University and received her J.D. from St. John's University.