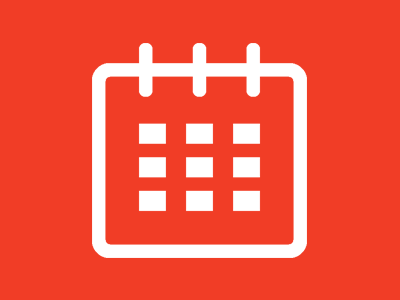 A Case Study of an Actual NYC Hospital Shooting
March 29
In 1 Day

2:00 - 4:30 P.M.
NYU Langone Hospital - Conference Room - Alumni Hall MPR
This event will include a panel discussion of subject matter experts and it will be followed by a special networking function for all of our members.
The purpose of this case study will be to examine facts and circumstances gleaned from personal experience and public information about a deadly multi-victim shooting that happened inside a NYC hospital. Subject matter experts from MHSDA, in conjunction with the NYPD SHIELD, will approach the incident in a manner that will attempt to generate an in-depth, multi-faceted understanding of the complex issue of an active assailant in healthcare, within its real-life context.

*550 First Avenue, Alumni Hall Multi-Purpose Room – (upon arrival at NYU Langone Hospital's main entrance on First Avenue, follow the Yellow Pathway to the Alumni Auditorium and take the stairs/elevator on the left to the 2nd floor Alumni Hall Multi-Purpose Room).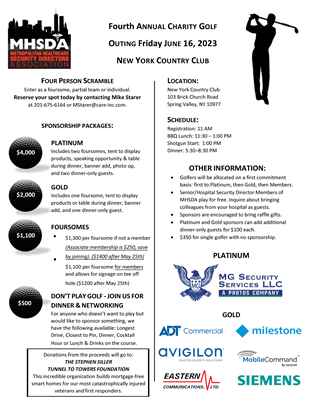 Save the Date: MHSDA Annual Charity Golf Outing
June 16
In 79 Days

11am - 8:30pm
New York Country Club
The 3rd annual MHSDA Charity Golf Outing will be held on June 16, 2022 at the New York Country Club. Partners looking to help sponsor this event should reach out to Mike Starer at 201-675-6164 or MStarer@care-inc.com for guidance.